WATER TREATMENT PLANT FOR CONSTRUCTION AND INSTALLATION 
PROCEDURE  OF WATER TREATMENT PLANT FOR CONSTRUCTION AND INSTALLATION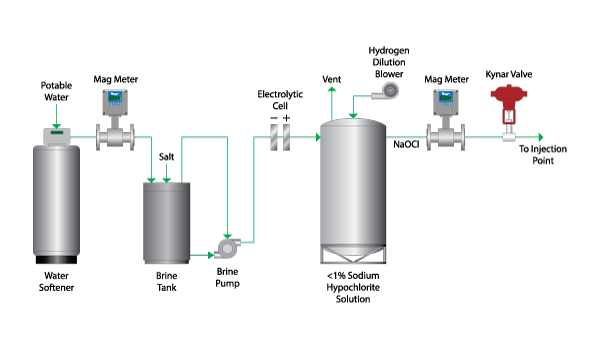 .Equipment:-
Raw water Pump – 02 nos.
Dual Media filter (sand filter) – 01 no.
A.C.F. ( Activated carbon filter) – 01 no.
Softener – 01 no.
Brine solution tank – 01 no.
Chlorine dosing pump – 02 nos.
Chlorine dosing Tank – 01 no.
Pump power panel – 01 no.
Polishing carbon filter – 01 no.
Work manual
Tools & plants
Machinery
Work Procedure  :-
HOD Co-ordination to issue approved working drawings.
Study of drawings.
Study of drawings.
Confirm clear height 4 M from F.F.L. to bottom of slab & size as per approved drawing.
Line out as per layout plan.
Excavation for column footing.
P.C.C.
Shuttering, Cutting , binding, reinforcement, stub column, plinth beam, slab casting. 9" brick masonry for plinth.
Back filling, soling & P.C.C. for plinth.
9" soling for W.T.P. Room.
Fixing of m. s. sub frames for windows & door frames ( size 5' x 8' ).
Construction of gutter with ghotai plaster to run all pipe lines concealed in gutter.
Construction of 6" raised plat form size 2 m x 1 m for stacking salt bags.
Internal double coat sand faced plaster.
External double coat sand faced plaster.
Slab top finish with bri ckbat coba w/p, line marking 12" x 12" with 5mm thick string.
Fixing of the Ceramic tile ( 12" x 12" ) flooring.
Fixing of fiber grating on gutter.
Fixing aluminum windows, half bottom sliding shutters & half top portion in anodized aluminium louvers & glass folding m. s. door shutter.
Internal painting in white cement two coats & externally as per project theme. Fixing of WTP, water pump panels on 12 mm thick w/p plywood.
Providing of fixing of 2 nos – Light point, 15 amp plug point – 01 no., 5 amp plug point 1 no., Incasing capping Patti.
Installation of W.T.P.& submersible pump in raw water tank & treated tank. Fixing of name board i.e. Water Treatment Plant.
Take NOC by QAD Engineer.
In charge development to fill the checklist – 'C' duly verified & approved
Checklist handover to HOD co-ordination dept.
Flow Chart :-
Raw water tank pumping — dual media filter — activated carbon filter — softener — brine solution & sodium hypo solution — polishing carbon filter treated water
Environment:-
During excavation sprinkle the water to reduce dust and prevent air pollution.
G.I. sheet as barricading to reduce noise level of machinery.
Health & Safety:-
Use helmet & safety shoes.
Before digging check underground utilities like water, gas & electricity etc.
Ensure snake bite kit is available in case of emergency
First aid box with medicines available at site.
RESIDENTIAL,COMMERCIAL BUILDINGS SLAB HIDDEN CONDUCTING ELECTRICAL WORK